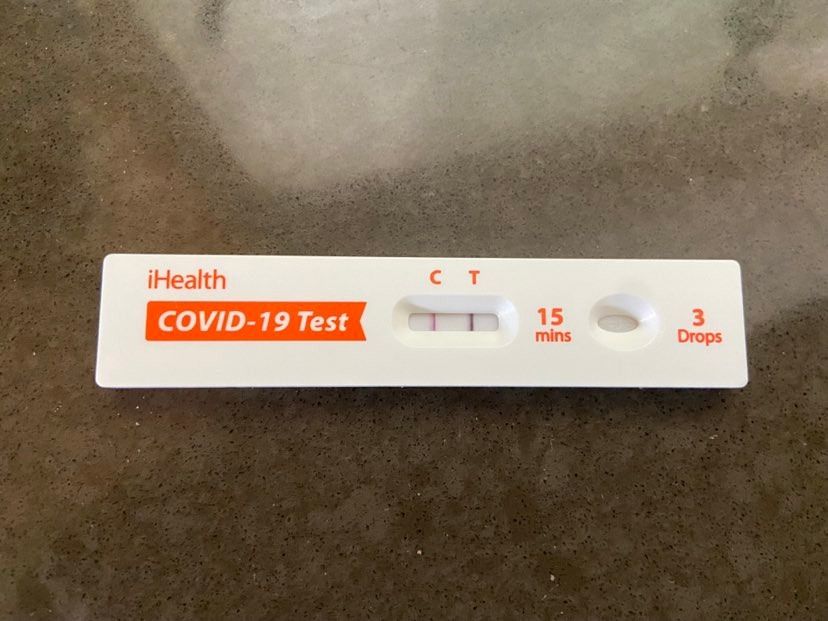 I went out looking for take home COVID tests today in East Palo Alto and was shocked that I could not find any, even for sale.  My son had COVID a few weeks ago, and we got free tests from the YMCA to test our family while he recovered. The receptionist at the front desk today told me that the YMCA stopped distributing tests, but I figured someone in EPA would have tests to give away in the midst of this COVID wave, especially as school is back in session as of this week.
I stopped at Target to buy some tests, but they told me that they have not been in stock for over three weeks.  
My second stop was the Curative site in the parking lot, but it was a $99 PCR test, not the at home test I was looking for – and besides, who wants to pay $99 for a test?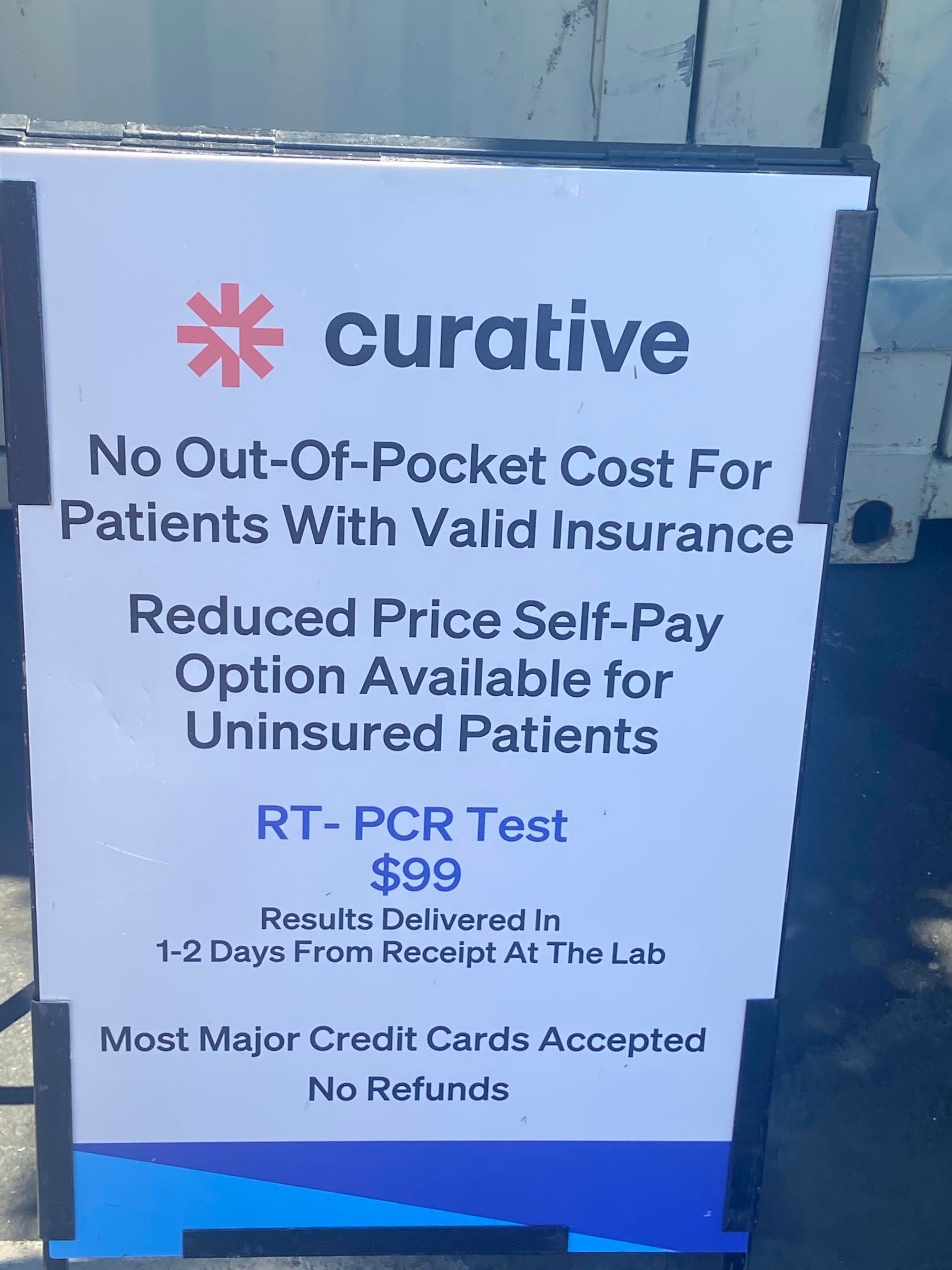 My third stop was at the Ravenswood Family Health Clinic, which is a taxpayer funded public health clinic on Bay Road. Ravenswood Clinic also did not have tests but pointed me to the $99 Curative test as a possibility.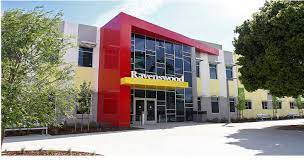 I also called over to Woodland Park Apartments, and they did not have any at home tests to give away. Woodland Park is a natural place for Public Health to target, as a large number of residents - like many all over EPA - do not have access to health care, have limited financial resources, and more than a few are undocumented.
I do have insurance and was able to drive to Mountain View and get COVID tests using my Kaiser Insurance. Sadly, excellent health insurance is not the norm in EPA, and many people do not have a health care provider.  We live in a community where it is extremely important that public health measures are easily accessible, convenient, and free or low-cost.
It is important to note that East Palo Alto still has extremely high levels of COVID. San Mateo County reports that there have been 776 cases of COVID officially reported in EPA in the last 30 days. Experts estimate that official numbers are only capturing a fraction of actual cases, probably 20% at most. Using conservative estimates, EPA has had more than 3000 cases in the last month – more than 10% of our residents contracting COVID.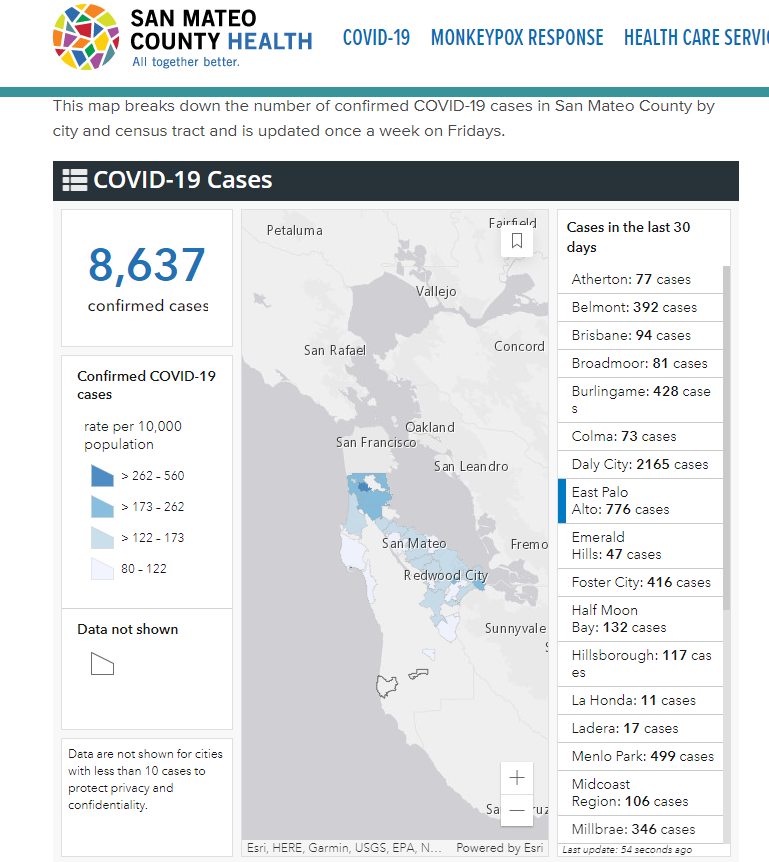 Sadly, the lack of testing in EPA is but only the latest failure in a record of an incompetent public health response by San Mateo County, The City of East Palo Alto, and our local taxpayer funded public health clinic, Ravenswood Family Health Network. While certain staff members stepped up heroically on their own time (looking at you Michelle Daher and Marie McKenzie!) our overall response has been shockingly bad.  Despite high levels of COVID in the community, messaging about prevention have largely disappeared.  We should be flooded with multi-lingual COVID prevention messaging around the importance of preventing aerosol transmission: moving events outdoors, air filtration,  opening windows in cars and homes, and  There is hardly any mask distribution, let alone education on the importance of using N95 & KN94 masks. There has not been any outreach to educate the community on new drugs like Paxlovid and other antivirals that can shorten illness and prevent hospitalization and death. While there was an initial push for vaccination, efforts to continue the effort and encourage boosters has dwindled to nearly nothing.
The results of this disastrous response speak for themselves. 46 people have died of COVID in EPA, and we have nearly the highest death rates in San Mateo County despite not having any large nursing homes or other long-term care facilities where other cities experienced their highest losses. Countless more people have experienced serious illness resulting in lost time at work, school, or long-term disability. East Palo Alto is a young city by any metric, and the fact that we had such high death rates is disheartening.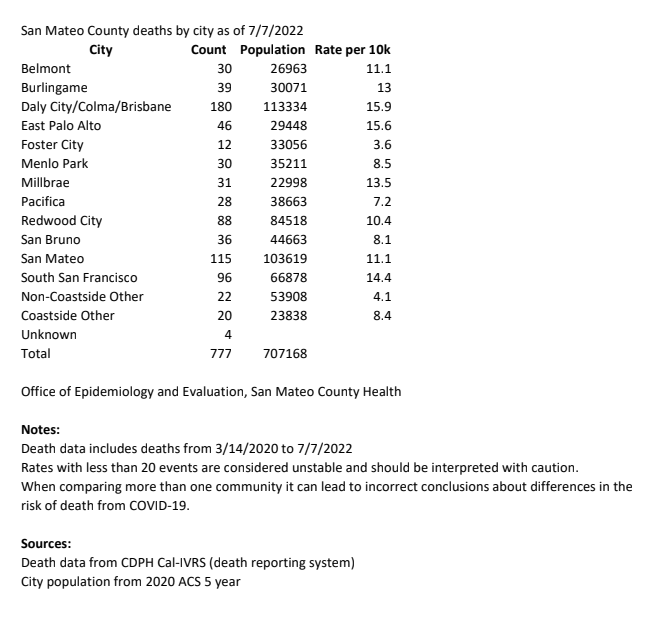 When COVID first hit in early 2020, I messaged our city management team and said they needed to prepare for COVID like they would a 7.2 earthquake and do things like hire bilingual PR & epidemiology experts.  Sadly, the city never did get its act together on COVID. I have seen little or no budget dedicated to COVID prevention by the city, we never had an emergency response team set up, and the city has never held our Public Health Officer, San Mateo County, accountable for their disastrous performance during this pandemic. We have had a patchwork response that occasionally worked well, but overall lacked strategy, accountability, and consistency.
It makes me sad that EPA leaders talk all the time about how they are on the side of the people, but when it comes to walking the walk we end up where we are today– a city that has no tests available to its residents in the midst of a huge COVID wave that is killing 500 people a day nationwide.