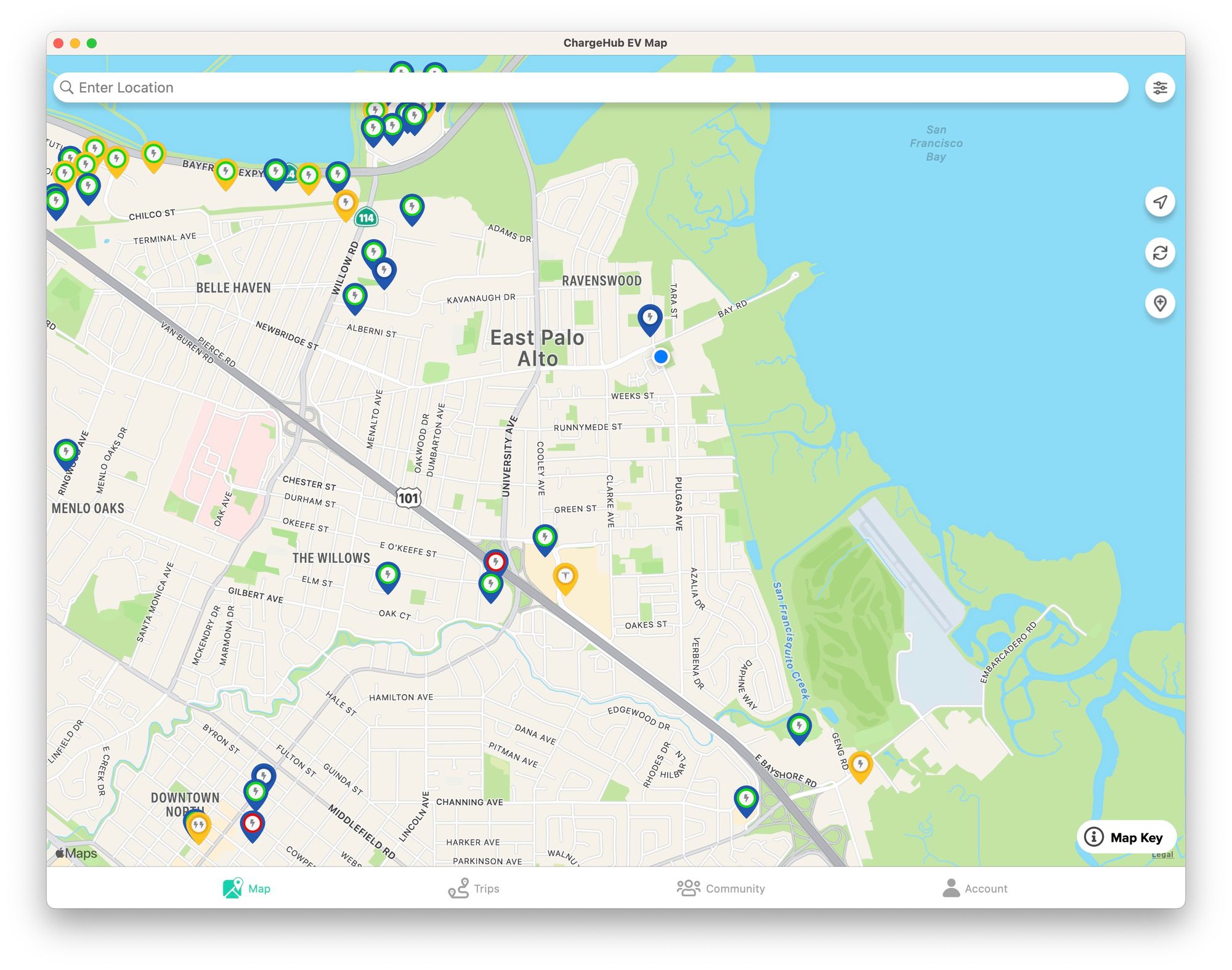 With decreasing electric vehicle costs and 50% of residents renting, East Palo Alto needs more EV charging stations.
East Palo Alto needs more electric vehicle (EV) charging stations. Above is a map showing the EV charging spots.
East Palo Alto Charging Locations
There are few enough charging spots that I can list them, going from top to bottom within East Palo Alto:
Ravenswood Family Health Clinic (only for employees, I've seen it)
IKEA East Palo Alto
Four Seasons Hotel Silicon Valley (only for valet)
Ravenswood 101 Tesla Superchargers
Columbia Property Trust (University Circle office buildings next to Four Seasons, only for employee)
Not listed and that I know exist:
EPACENTER has 4 EV chargers on their publicly accessible parking lot, but one has to be registered to use them and I think they are only for employees.
By comparison, Palo Alto has a lot of EV chargers. Some are in public parking structures; some are at Stanford; and a lot are in the Stanford Research Park and serve office employees.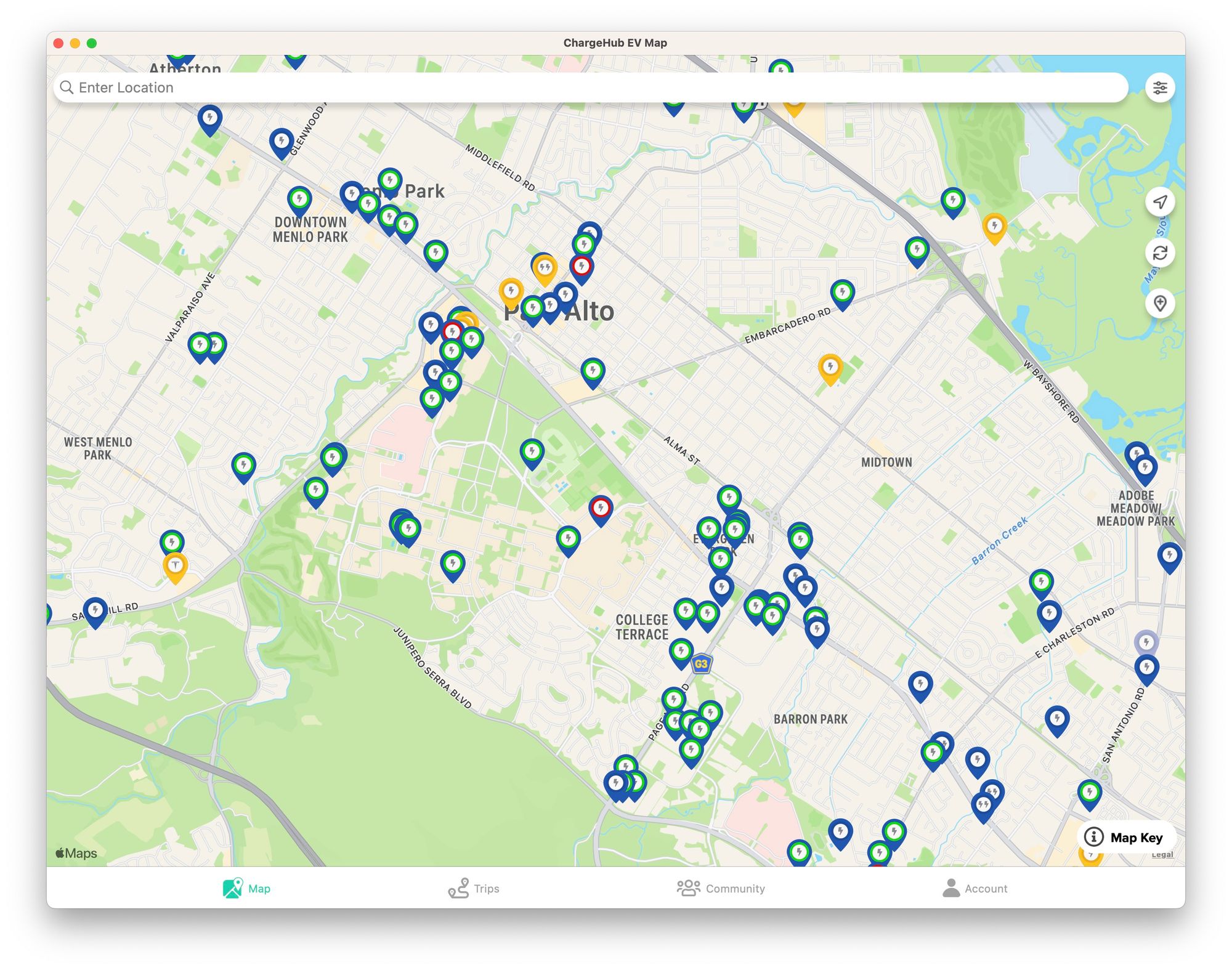 I think East Palo Alto needs more public EV chargers in order to bolster EV adoption. EV prices are decreasing, and half of EPA residents are renters. This means that more residents are eligible to buy electric vehicles but they may not be able to add electric vehicle chargers in their homes. By having more public EV chargers, EPA residents can feel confident buying an EV. The federal government is providing $7500 tax credits to individuals who make less than $150k for electric vehicle purchases; most EPA residents qualify for this income limit and it would be great to provide more infrastructure so they can take advantage of this benefit.
Even for EPA homeowners, many may not be able to easily upgrade their electric panels because their homes are over 70 years old. I have personally seen EPA homes where the electric box and natural gas box are closer than allowed, hence PG&E will not allow them to be upgraded unless they are paid over $5,000 in order to move one of them further away. Having public EV chargers can also cater to these homeowners.
Potential New EV Charging Locations
Here are some locations that I think could make sense as public EV charging locations. They would have a cost, and the property owners can benefit from large government subsidies on EV charger installations (e.g. CALeVIP).
The Boy's & Girls Club
Ravenswood 101 Shopping Center (non-Tesla)
Shell gas station
Chevron gas station (the Chevron gas station in Belle Haven has EVgo chargers)
Martin Luther King, Jr. Park, which is undergoing a new master plan
Bell Street Park, which has a new plan that was approved by City Council
Caesar Chavez Middle School new park development, which was awarded a $30M grant by the Sand Hill Property Foundation
Jack Farell Park
Woodland Park Improvement Project (likely will not be public, only for residents)
Government Incentives for Commercial Property Owners
For private property owners, it needs to make financial sense to install electric chargers. It seems that there are 50% rebates for public chargers, capped at up to $100,000 per active connector. EV chargers can incentivize people to come to your location, which is often good for shopping areas. East Palo Alto does not have as many shopping areas compared to other cities, which may be part of the reason why we do not have as many EV chargers.
Types of EV Chargers
I think that we need to have fast chargers (e.g. EVgo or Electrify America): the types where a resident can park for 1 hour and be fully charged. That way one can do some errands and come back with a full charge.
Hacks
Meta's Chargepoint EV chargers are open to public use and are free outside of 7am - 7pm business hours.