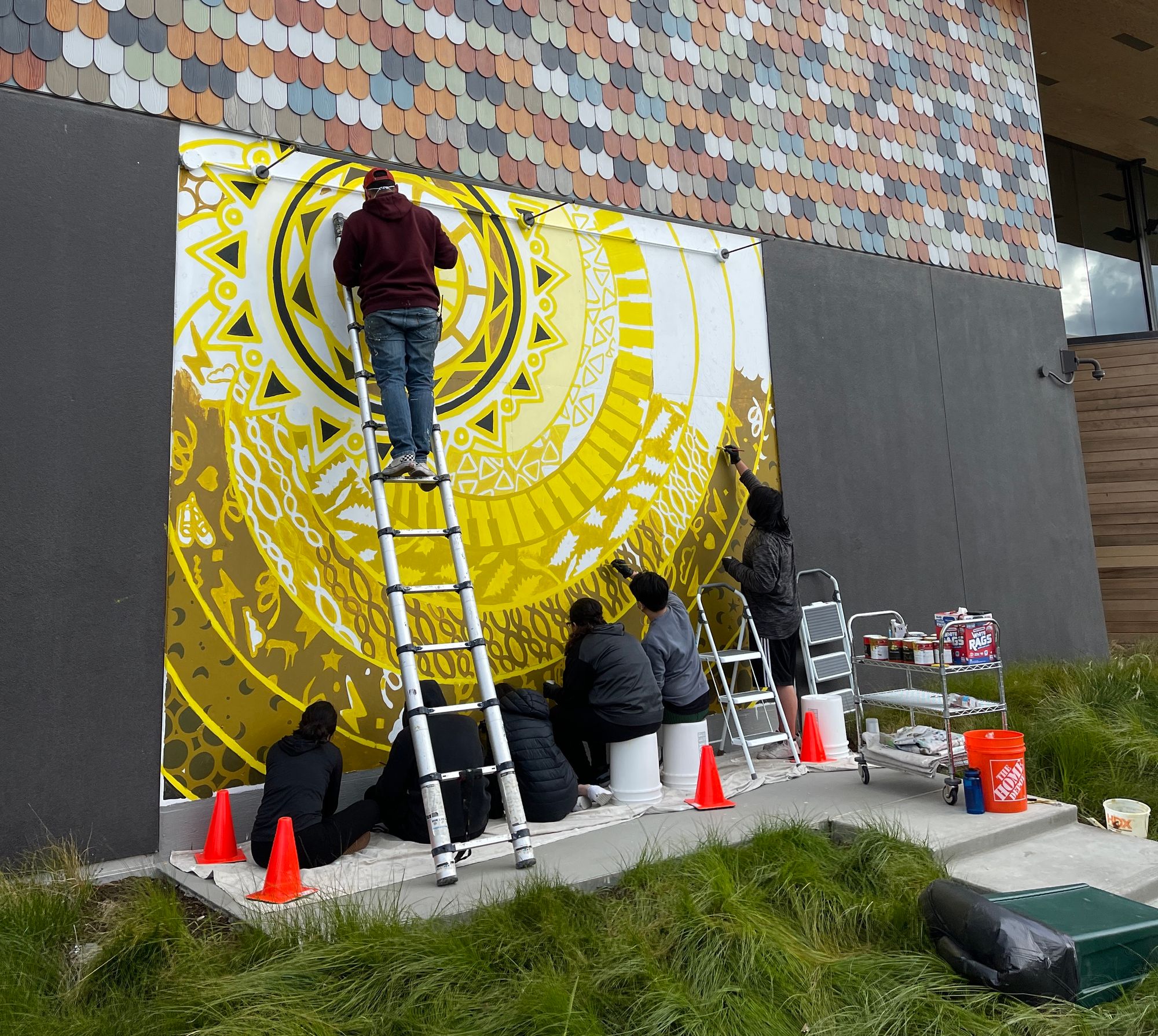 EPACENTER students this week have been hard at work painting a beautiful mural outside the Bay Road side of the building.
I often like to run down Bay Road to the Ravenswood Nature Preserve after work to blow off steam and enjoy the nature. Running down Bay Road also means that I run past the EPACENTER, and this week I have seen a new mural go up.
Day 1
I first noticed the mural on Monday afternoon, April 18, 2022, as I jogged down Bay Road towards Cooley Landing.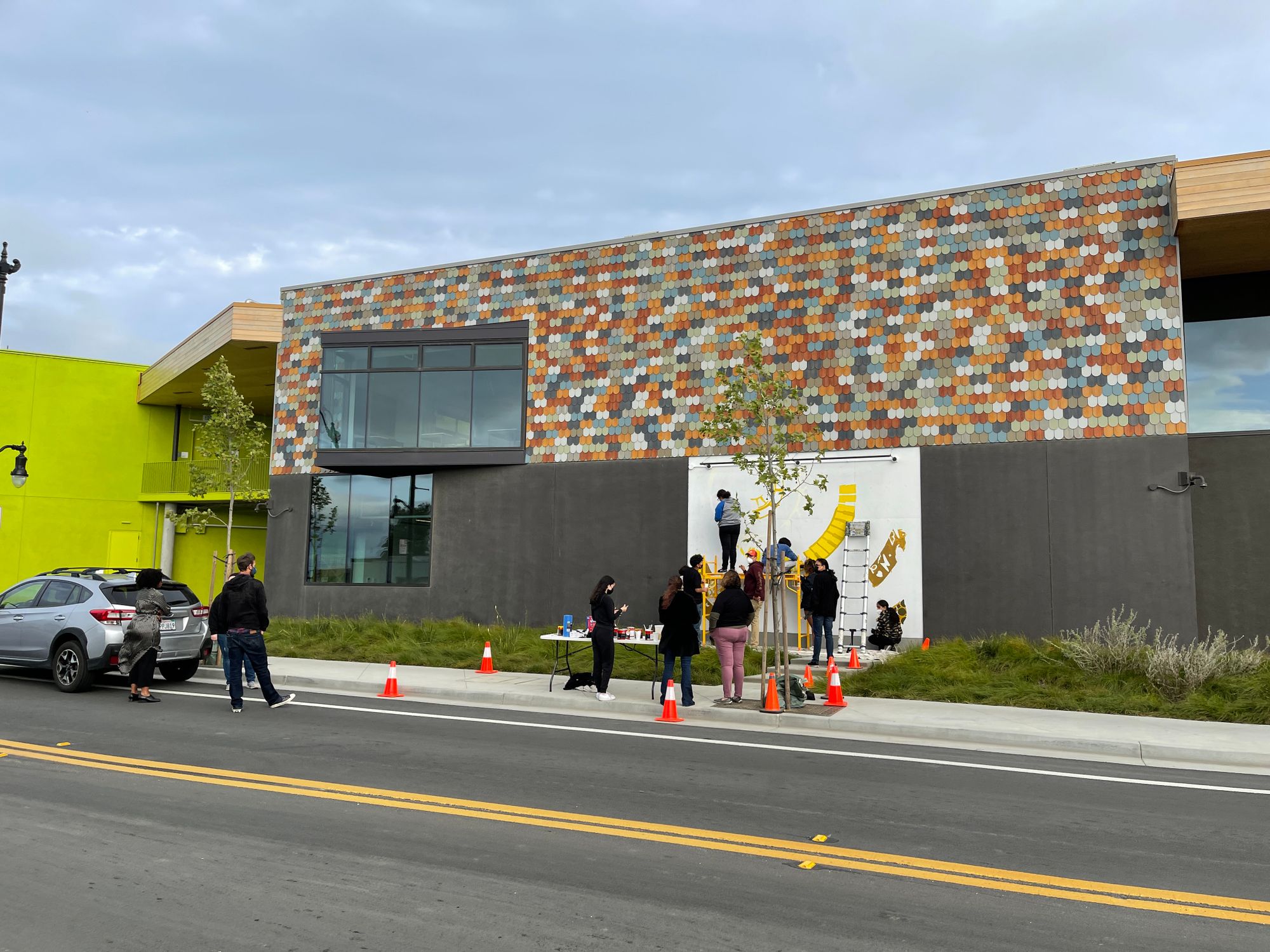 Day 2
I was heading out to the trail again and noticed some more work had been done.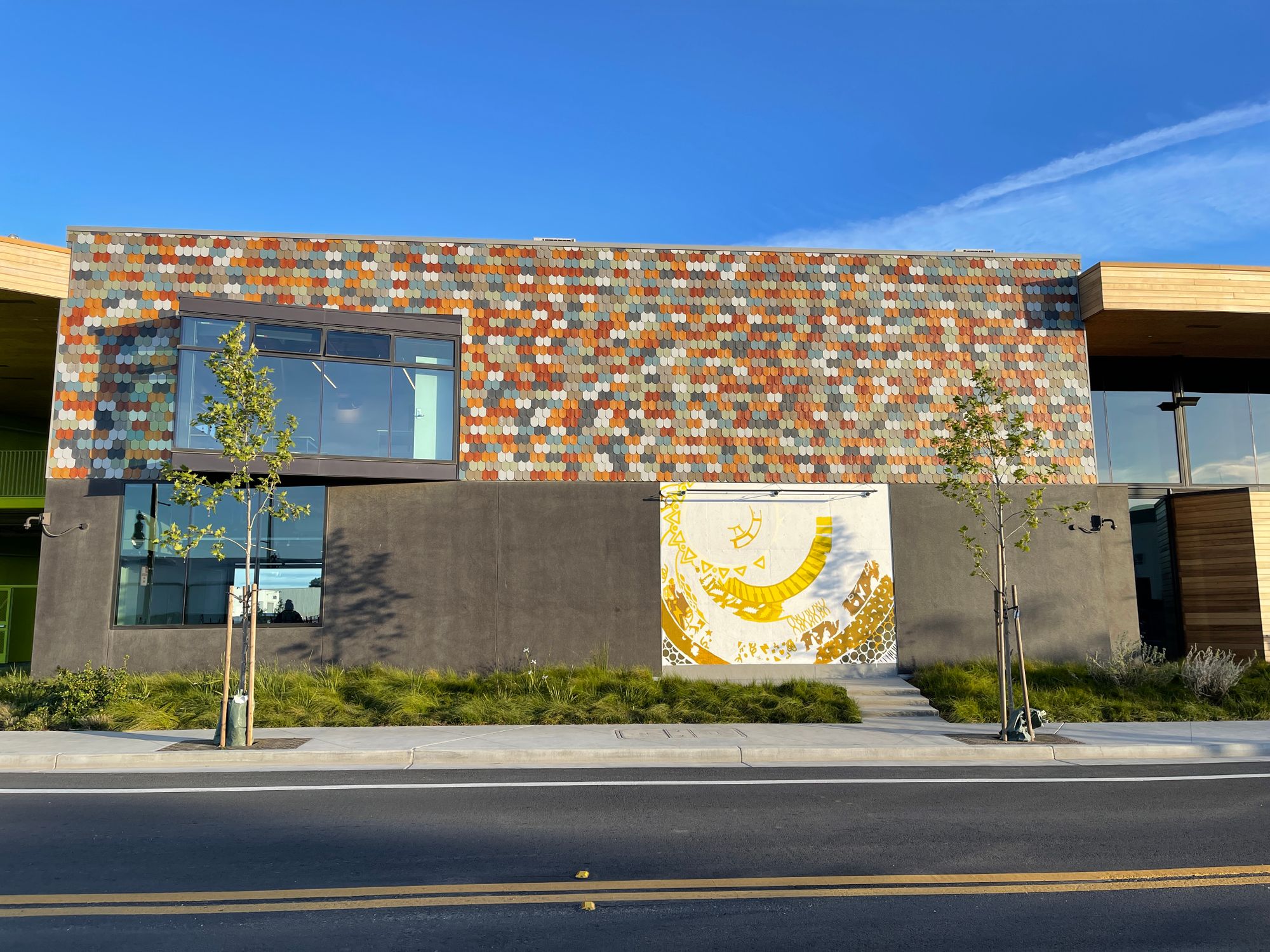 Day 3
Now I'm starting to see what this looks like! I must have gone out late again because everyone was gone.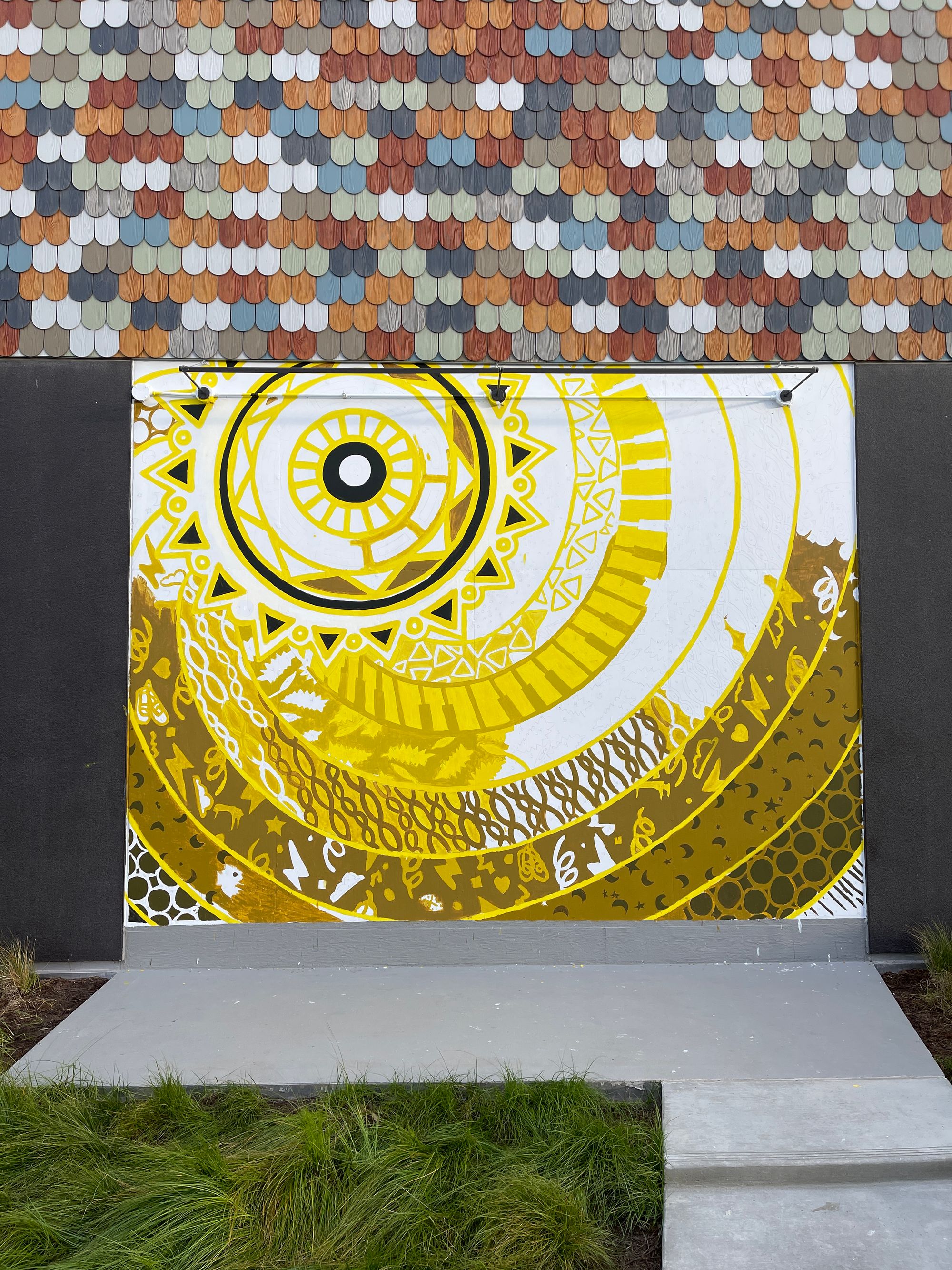 Day 4
Aha! Finally found the masterminds in their work!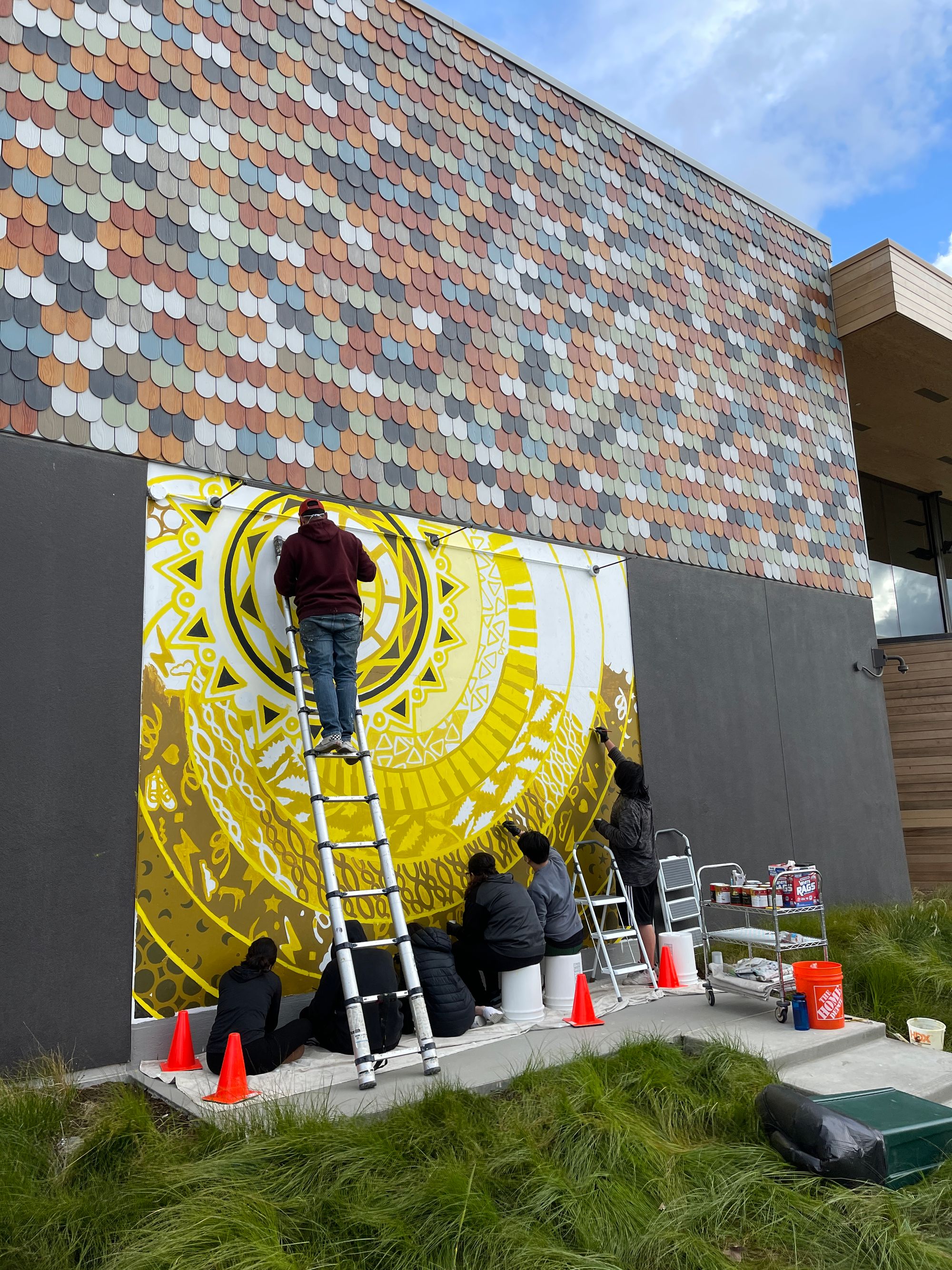 Conclusion
EPACENTER opens this Saturday, April 23, 2022, after a few delays due to COVID-19. I am very excited to see it open and if you would like to see a sneak peak, check out this previous blog I wrote. Something interesting to me is that some of the proposed developments like Harvest Properties's The Landing have promised outdoor professional artist or student-drawn murals. Before, I did not feel impressed with that as a community benefit, but after seeing the beauty of this mural I am now looking forward to more murals on new developments!