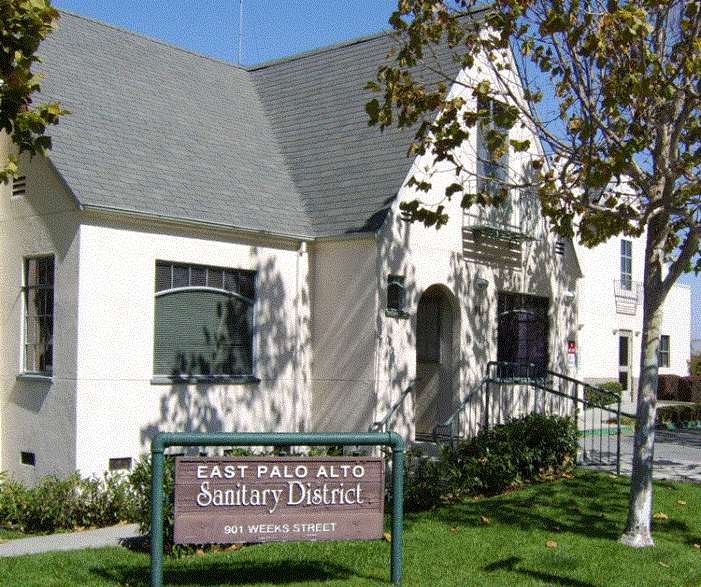 The City of East Palo Alto and LAFCO will have a meeting this week to discuss dissolving the East Palo Alto Sanitary District (EPASD) and having the city run sewage services moving forward.
First, the meeting details:
Wednesday, November 15, 2023
06:00pm to 08:00pm
2415 University Ave
East Palo Alto, CA 94303
Virtual (Online)
https://smcgov.zoom.us/j/93703834059

The EPA Sanitary District has been blocking new development in EPA for the last few years, projects that include affordable housing, non-profit space, ADUs, single family homes, a new school, and private business developments.  No project can move forward without a "will serve letter" and the EPASD has refused to provide these without multimillion dollar overcharges that no developer has been willing to pay.
Absorbing the EPASD is an important step forward for the City of East Palo Alto, and in many ways completes the process of incorporation started 40 years ago. We should have transparent, honest, and accountable local utilities, and following LAFCO's recommendations is a step in the right direction.
I have followed this issue quite closely for the last five years. The Primary School was planning on building a new facility literally over my back fence but cancelled the project after being hit by an unjustified $4 Million fee from the EPASD.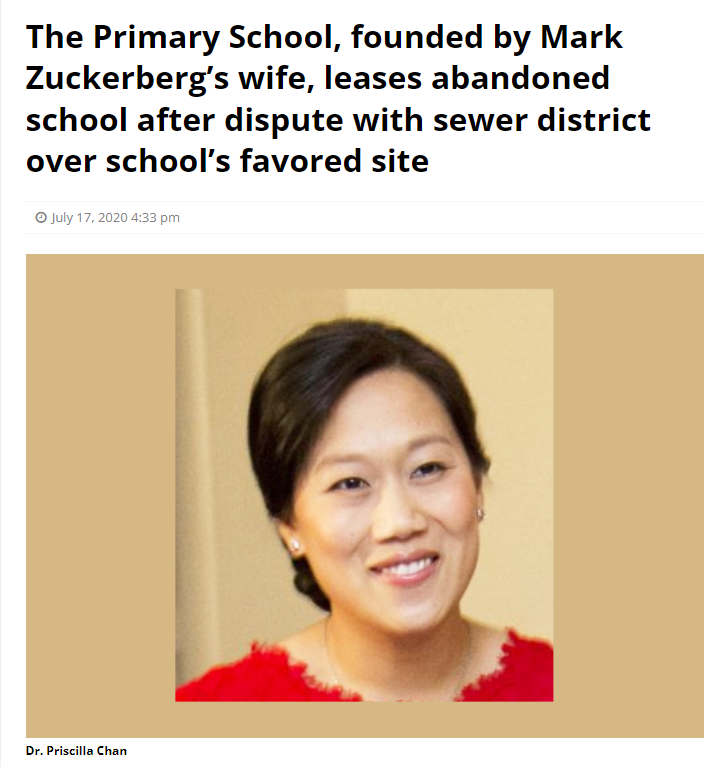 I encourage everyone interested in this issue to read the LAFCO report on the EPASD. I came to essentially the same conclusion as LAFCO when I ran for the EPASD Board of Directors in 2020: the people of East Palo Alto would be much better served by having the City of East Palo Alto manage our sewage system than the EPASD. You can find the LAFCO report here:
The EPASD has multiple issues, but one important one is compensation. The EPASD pays both the general manager and board members excessively.  2022 reported that General Manager Akin Okupe made $390,000 in total compensation, and board member Dennis Scherzer made $25,775. The board is a part-time position, very similar to East Palo Alto's Public Works or Planning Commission.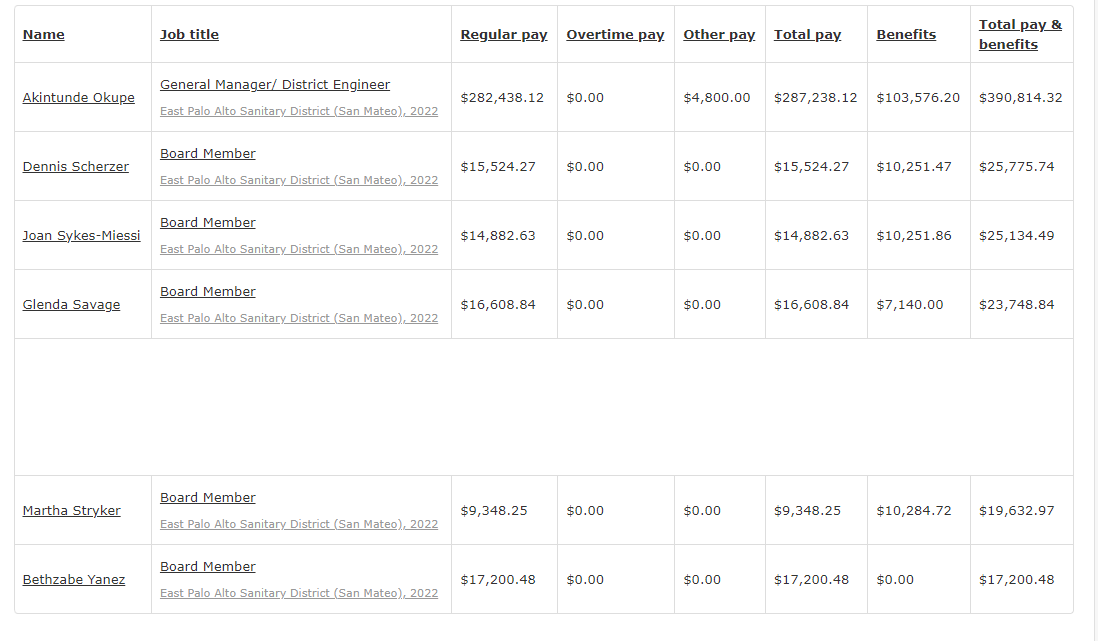 The EPSD Board has also abused travel privileges, and regularly takes vacations on public expense to places like Palm Springs, San Diego, Austin, and Washington DC.  Board Member Dennis Scherzer had these travel expenses in 2018 - paid outings to luxury hotels, flights, and rental cars: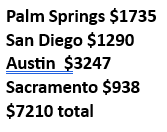 The Mercury News even published a story on this excessive travel in 2012:
I plan on attending the meeting on Wednesday night and look forward to the City of East Palo Alto providing transparent, accountable, and fair services to our residents in the future.