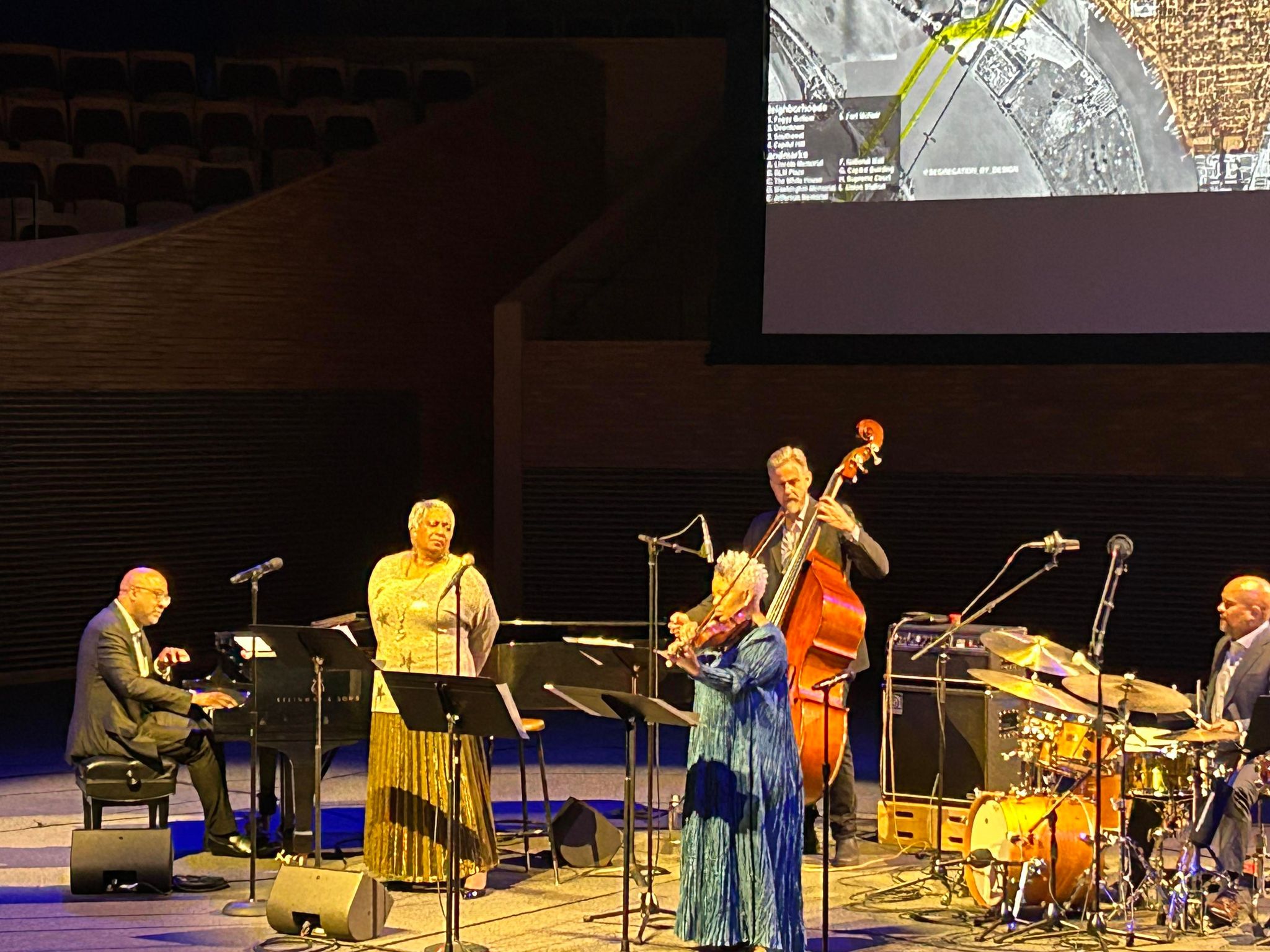 Jazz violinist Regina Carter performed her new multimedia project "Gone in a Phrase of Air" at the Bing Auditorium at Stanford University on Friday, April 21st 2023. This new work has great relevance to East Palo Alto, and focuses on the damage government policies of red lining, freeway construction, and redevelopment has done to Black communities throughout the United States. "Gone in a Phrase of Air" is a homage to Black Bottom, a vibrant Black community in Detroit that was demolished for redevelopment in the late 1950s to early 1960s and replaced with the Lafayette Park residential district and a freeway Carter has a personal connection to Black Bottom, it was the neighborhood where her mother grew up.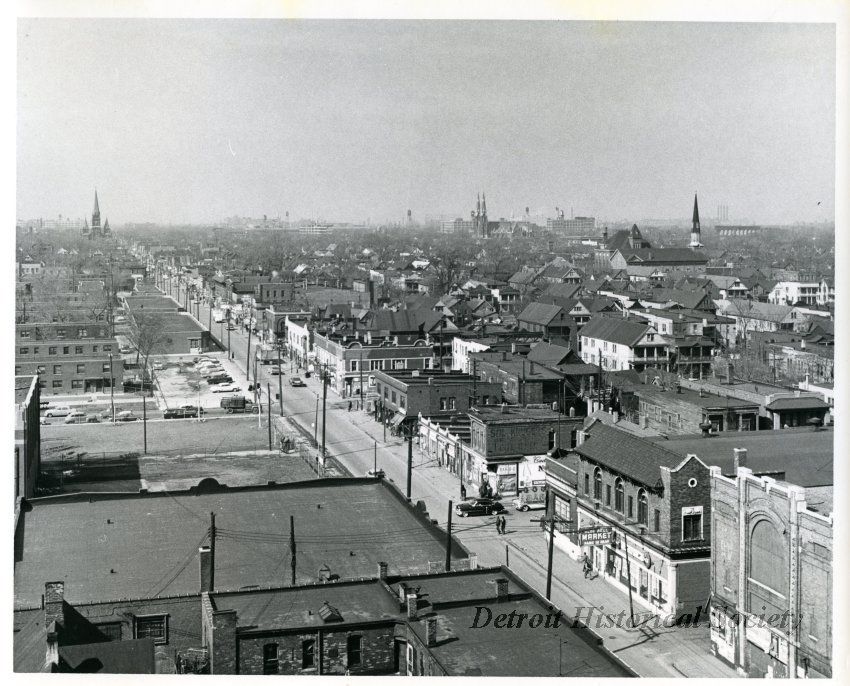 Carter performed this piece in front of screen projections of images of Black residents and destroyed neighborhoods, redlining maps, images of vibrant communities full of stores, nightclubs, restaurants, and schools.  The performance includes poetry, song, and a variety of instrumental compositions featuring Carter's violin.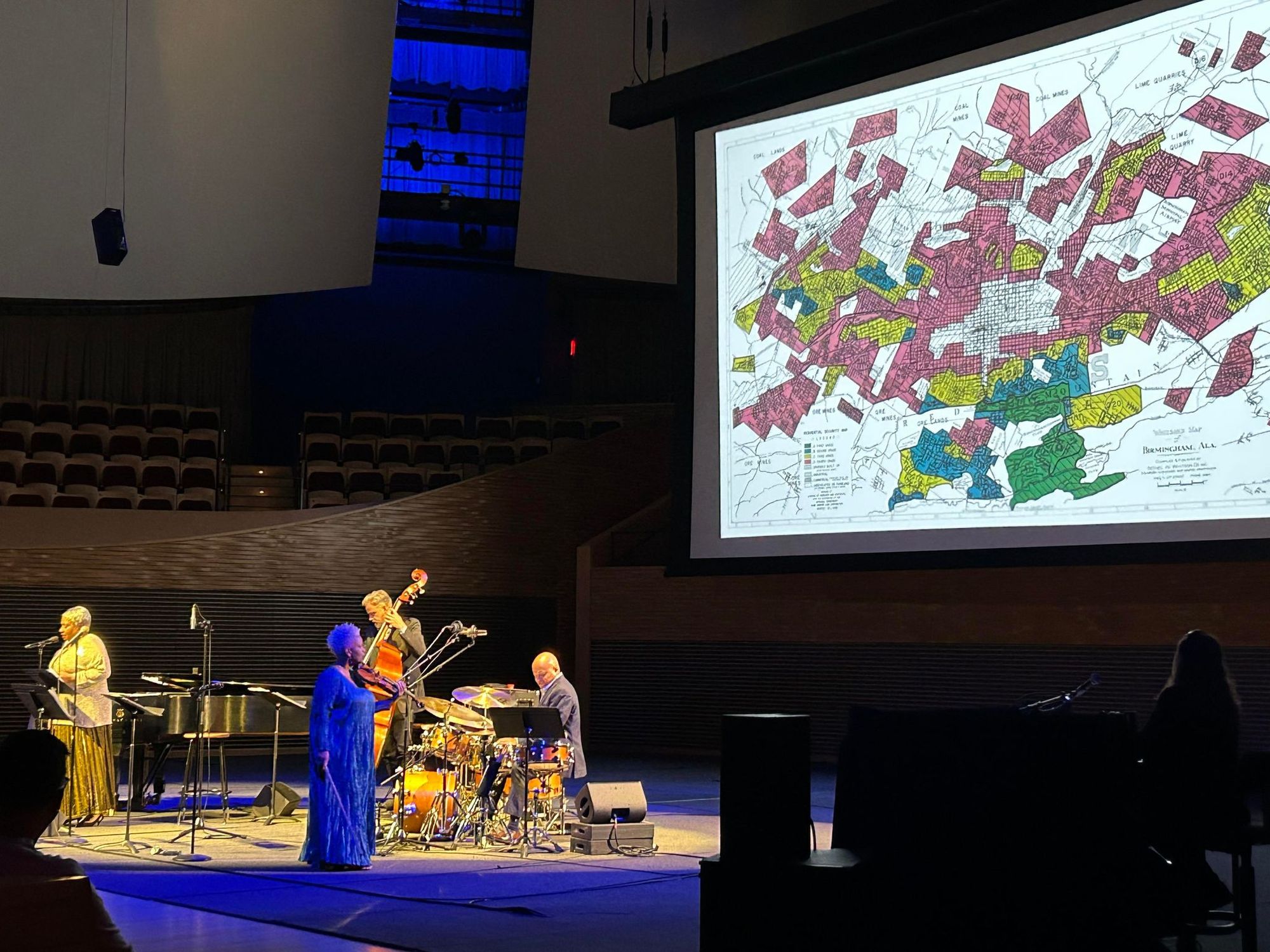 Detroit was a center of American culture in the 20thcentury and produced a slew of outstanding musicians in a variety of interconnected genres: Blues, Jazz, Gospel, R&B and Pop. The list of well-known jazz musicians from Detroit is immense: Tommy Flanagan, Elvin Jones, Hank Jones, Donald Byrd, Milt Jackson, Ron Carter, Paul Chambers, Yusef Lateef, Barry Harris, Donald Byrd, Howard McGee, Louis Hayes, Pepper Adams, Alice Coltrane, and many more. R&B artists from Detroit have made an indelible impression on American culture and have Detroit based Motown Records topped the pop charts for decades: Diana Ross, Stevie Wonder, the Four Tops, Aretha Franklin, Smokey Robinson,  The Temptations, and Marvin Gaye are just a few of the well known musicians who came from the Detroit music scene.
The Black Bottom and other Black communities in Detroit were destroyed by government policies which razed entire neighborhoods to put freeways connecting the White suburbs with downtown business district. These policies were exemplified by New Yorker Robert Moses efforts in New York City but were repeated throughout the United States, including in East Palo Alto.
Musicians have a history of addressing social issues and producing magnificent art. George Gershwin's "Porgy and Bess", Max Roach's "Freedom Now", and  Bob Marley's "Catch a Fire" are but three well known works which challenge the listener's social compass with great music. Regina Carter's "Gone in a Phrase of Air" is in this tradition. The music is outstanding, a transcendent mix of New Orleans rhythms,  Blues, modern Jazz harmonies, and virtuosic soloing. The band featured Carter's husband Alvester Garnett on drums, Xavier Davis on piano, and Chris Lightcap on bass. Actor and vocalist Miche Braden sang and performed spoken word poetry throughout the evening.  All the music was highlighted by Regina Carter's violin. She is a dynamic soloist and acknowledged jazz master who has made music with many of the finest musicians in the world, ranging from Jazz to Classical to Cuban Salsa.
Prior to Friday's show, Regina Carter visited EPACENTER in East Palo Alto to have a conversation with Mayor Lisa Gauthier about her work. The story of Black Bottom is also the story of East Palo Alto, a community divided by Highway 101 that was grievously harmed by a redevelopment process which knocked down local businesses and housing to put in the Four Season's Hotel, Ikea, and the Home Depot. East Palo Alto also sold off Ravenswood High School to developers, and the Ravenswood Shopping Plaza now sits on land that was once full of students.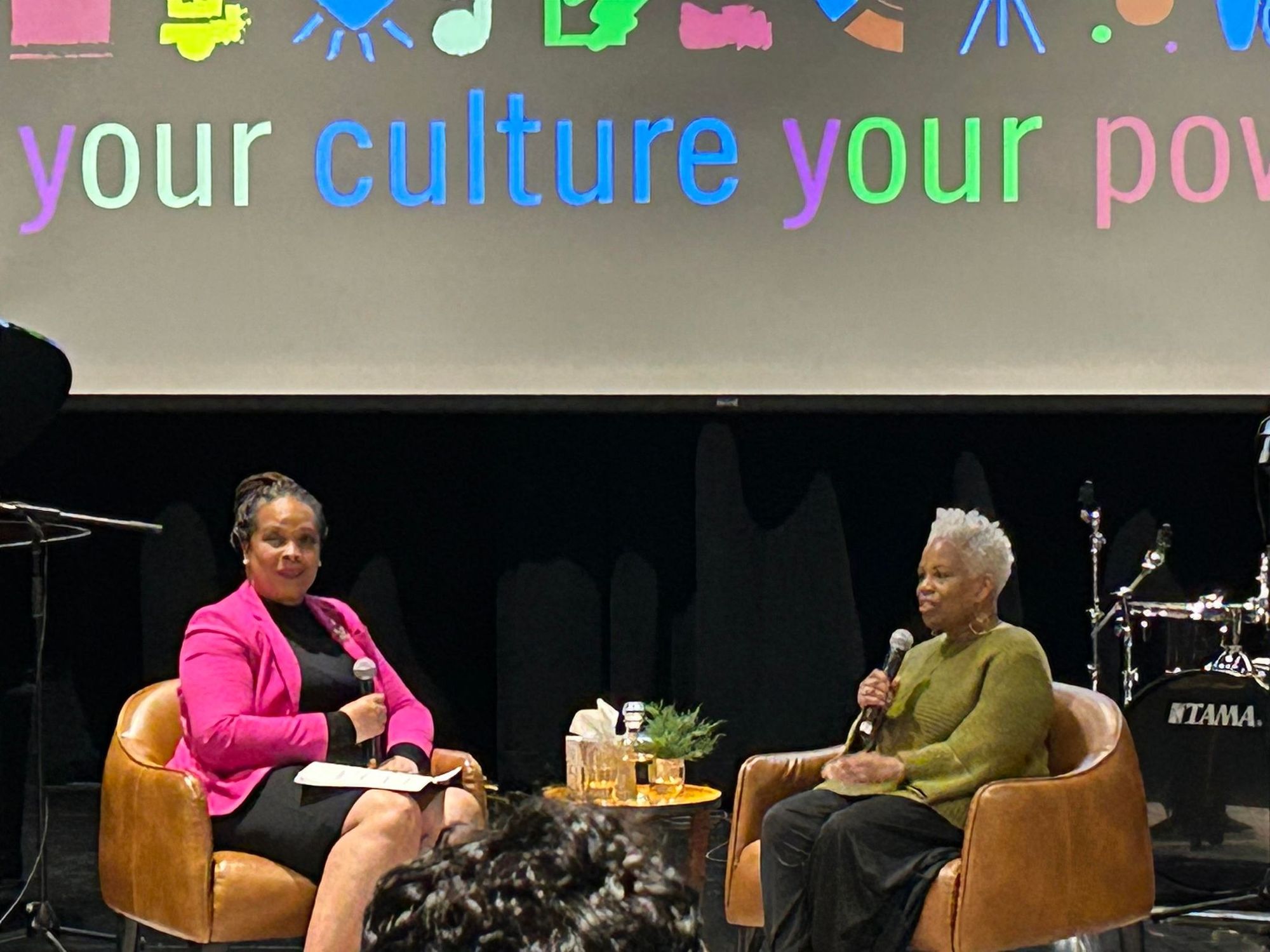 Regina Carter's show was a thoroughly enjoyable, jazz performed at the highest level. While a work of music inspired by "The Color of Law" and "The Power Broker" may make give some quivers of trepidation, it was also a joyous celebration of the vibrant community that once existed but "Gone in a Phase of Air."  Highly recommended.