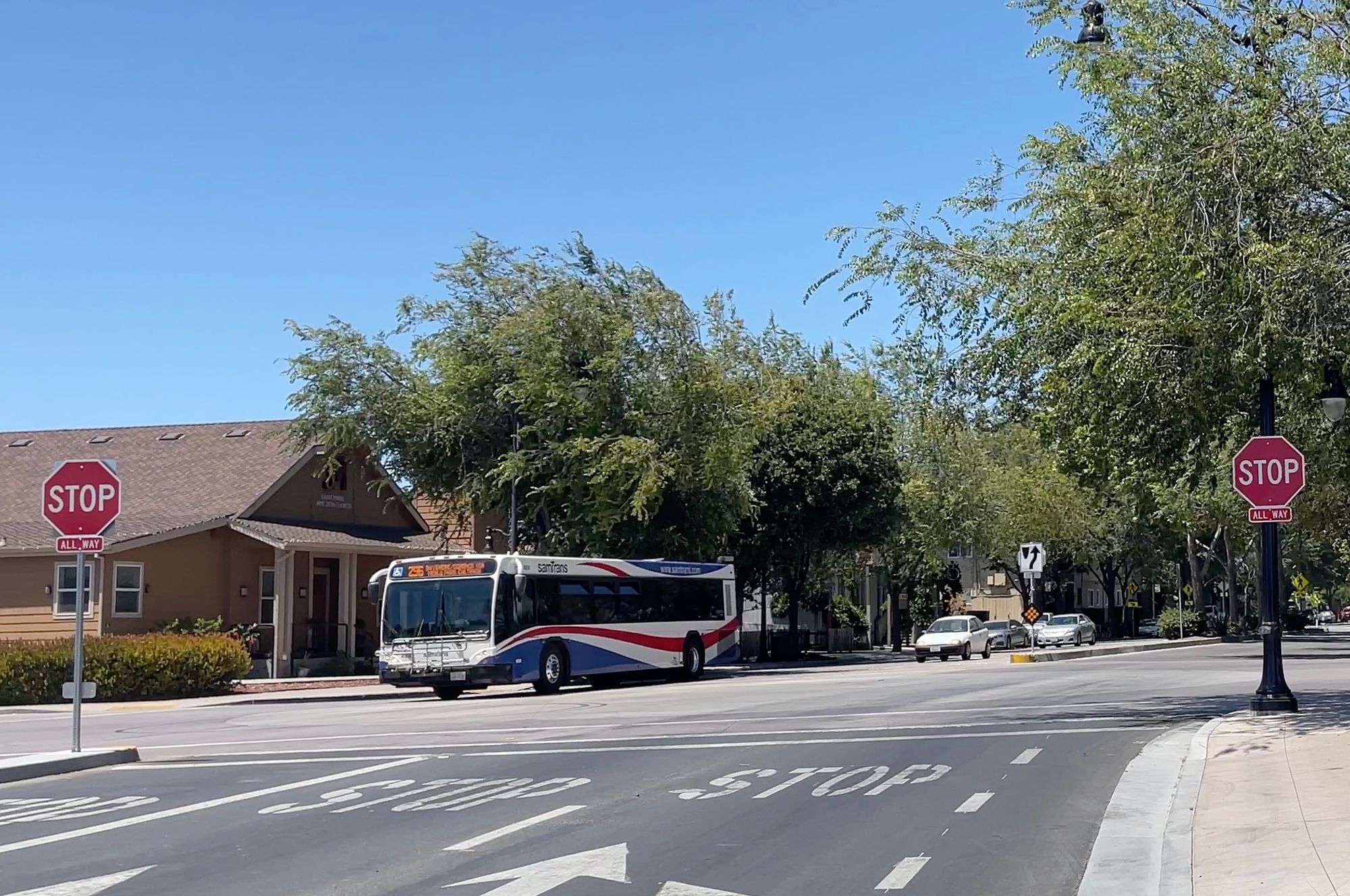 SamTrans buses need to be made more reliable. I have personally had 3 incidents where the bus did not go on Pulgas Ave: twice inbound to EPA, and once outbound to Menlo Park.
Last night around 9pm I was taking the SamTrans Route 296 from Menlo Park back to East Palo Alto, to get off at the Bay Road & Pulgas Ave stop (top right dot in the screenshots below from the Transit app).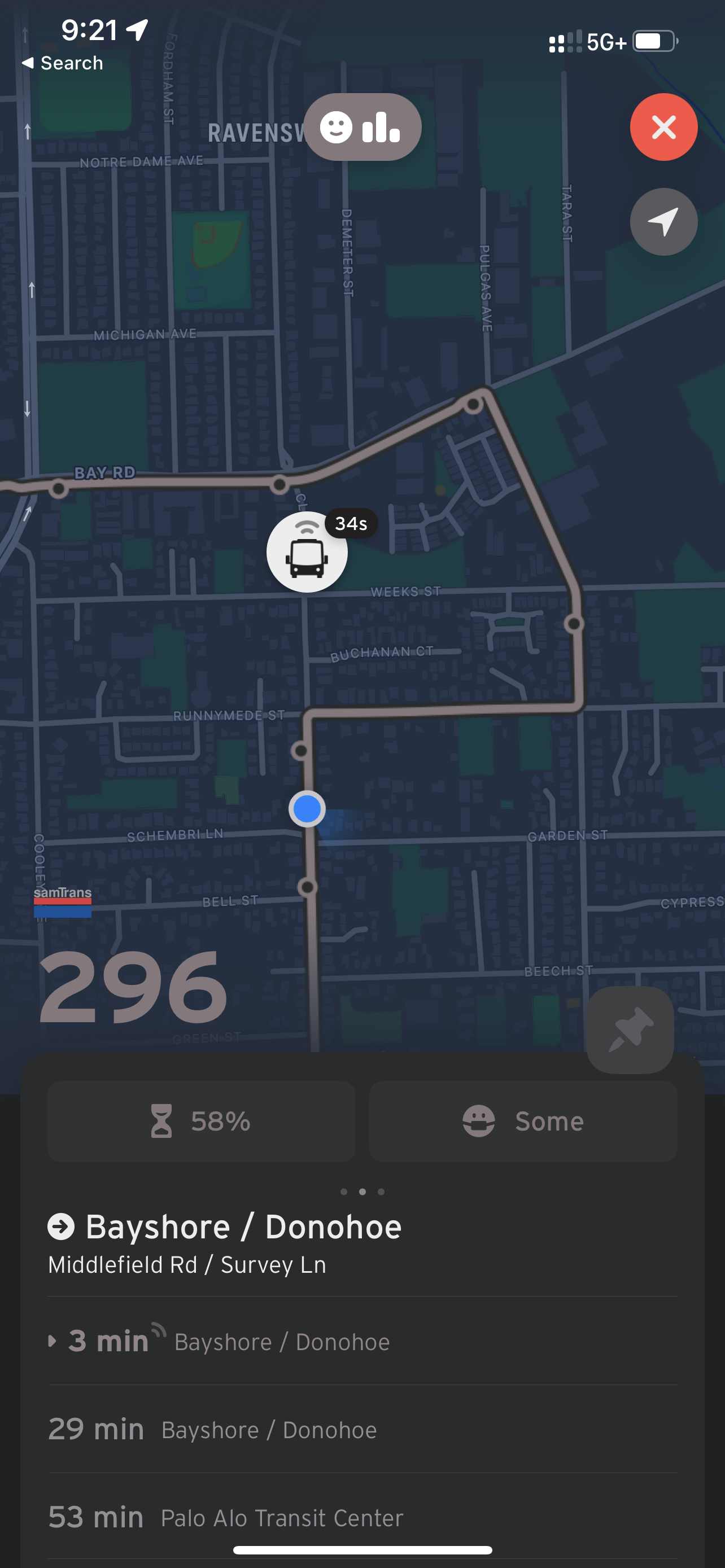 I was disappointed that this has been my 3rd experience on Route 296 (out of around 5 or 6 rides) where the bus has bypassed Pulgas Ave and turned prematurely onto Clarke, as evidenced in the first screenshot. I talked to the bus driver and they did not know where Pulgas and Bay is, and they said that "This is the route. I only drive on the way back." The previous bus driver last time who made this same mistake also said the same thing, and back then I followed up with SamTrans customer service who informed me that the bus driver had indeed made a mistake (see second screenshot), and the route is supposed to go on Pulgas on evidenced on their timetables.
I ended up walking 0.6 miles in the dark to get home, and I think this type of repeated transit mistake is unacceptable in our community. Bay Road & Pulgas Ave is a stop that mainly serves the Ravenswood Health Center and EPACENTER. What if someone who is in a wheelchair relies on the bus to get to the health center and they have to wheelchair 0.6 miles? What if a child is trying to get home at night after classes at the EPACENTER and the bus never shows up?
As evidenced by the series of Ravenswood Business District community meetings this year and last year, a lot of our community is frustrated with traffic, and I think having reliable transit is a way to reduce traffic for everyone or to at least avoid having to drive yourself in traffic (the bus will drive in traffic for you and you can do whatever you want on the bus, like nap). If our bus system is unreliable, less people will rely on transit. Hence more people will drive. And hence we will all have more traffic.
Here is a video from 6/25/22 at 12:16pm where Route 296 goes the correct way, crossing Clarke along Bay Road eastbound and then turning right at Pulgas later. My bus has turned right twice at this intersection which is incorrect.
Given that I have had 3 incidents with the SamTrans bus going the wrong route, I wonder how many others in East Palo Alto have had issues with SamTrans in the city (e.g. routes 296, 280, 281, etc.). If you've had issues before please comment below and I'd love to follow up to hear more. I can't guarantee that I will be able to take collective action on this issue, but I think a great first start is seeing if these experiences I have had are isolated or if others in our community are having the same problems.
This Tuesday I was voted by City Council onto our Public Works & Transportation Commission, and as a commissioner one of the first things I am doing is collecting transportation data points from people throughout our community, of all ages, races, different parts of East Palo Alto, etc. so that we can make improvements to our city.