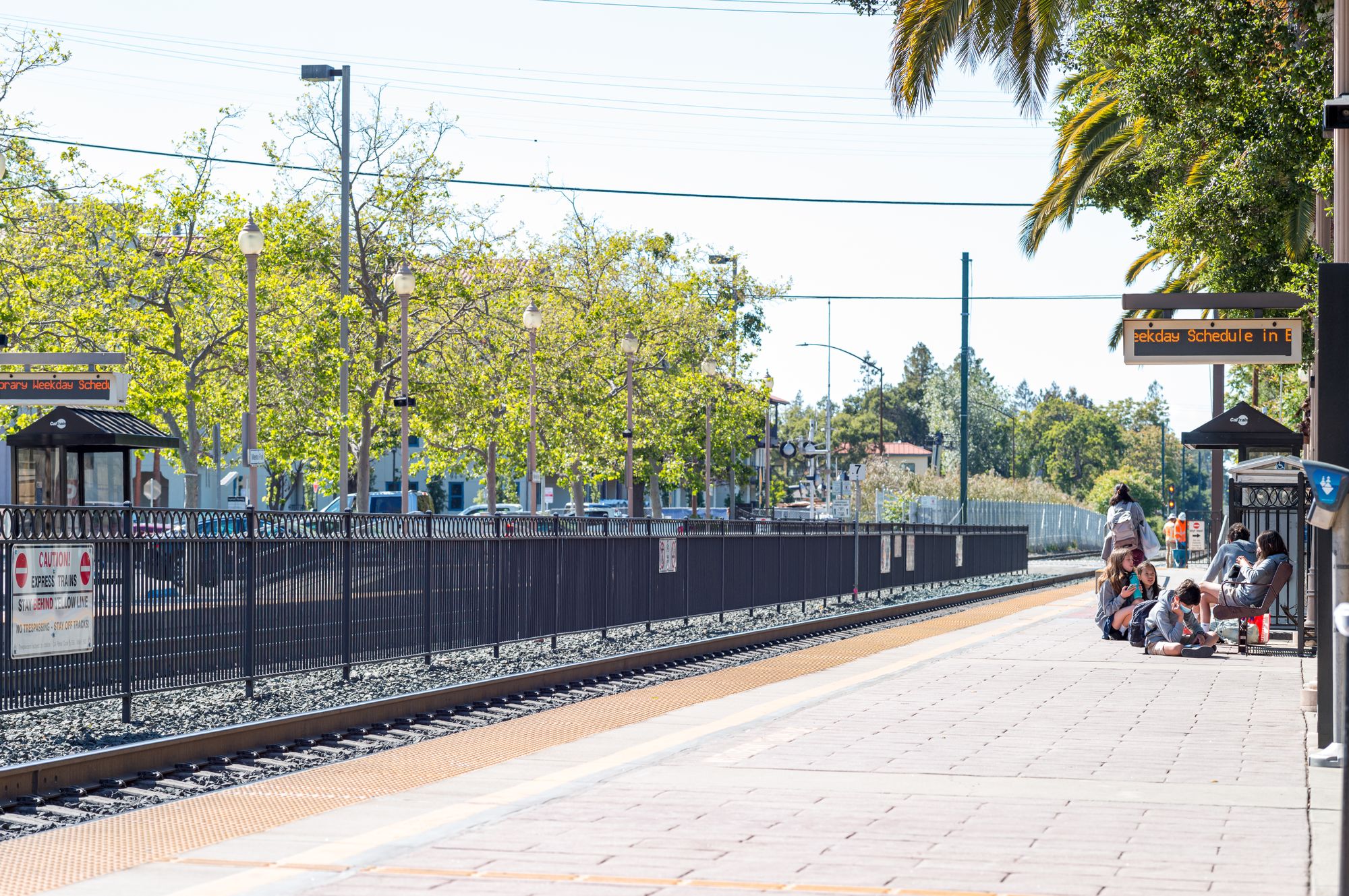 Today I took the SamTrans Route 296 bus from Pulgas Ave & Bay Rd to Menlo Park Caltrain (Merill St & Santa Cruz Ave).
Today I took the SamTrans Route 296 bus from Pulgas Ave & Bay Rd to Menlo Park Caltrain (Merill St & Santa Cruz Ave). It had been on my list of things to do for over a year, and I feel really happy to have finally taken that route.
I had not taken Route 296 for a few reasons:
I typically drive my car.
When I attempted to take Route 296 in March this year, the bus never showed up. I emailed SamTrans support after the fact and it turns out that the driver accidentally skipped the stop, never having passed by it.
I took Route 281 from University Ave & Bay Rd to the Palo Alto Caltrain before. The Palo Alto Caltrain is typically the "better" stop to take the Caltrain from because the mini-bullet stops there whereas it does not stop at Menlo Park.
I live in the Ravenwood Business District, so the origin for trips in this article is coming from near Pulgas Ave & Bay Rd. As mentioned earlier there is a Route 281 from University Ave & Bay Rd to Palo Alto Caltrain, which I omit from this article because walking from Pulgas Ave & Bay Rd to University Ave & Bay Rd is around a 14 min walk (0.5 miles), which is not a short walk especially when factoring in a round trip taking around 30 minutes in total for just walking.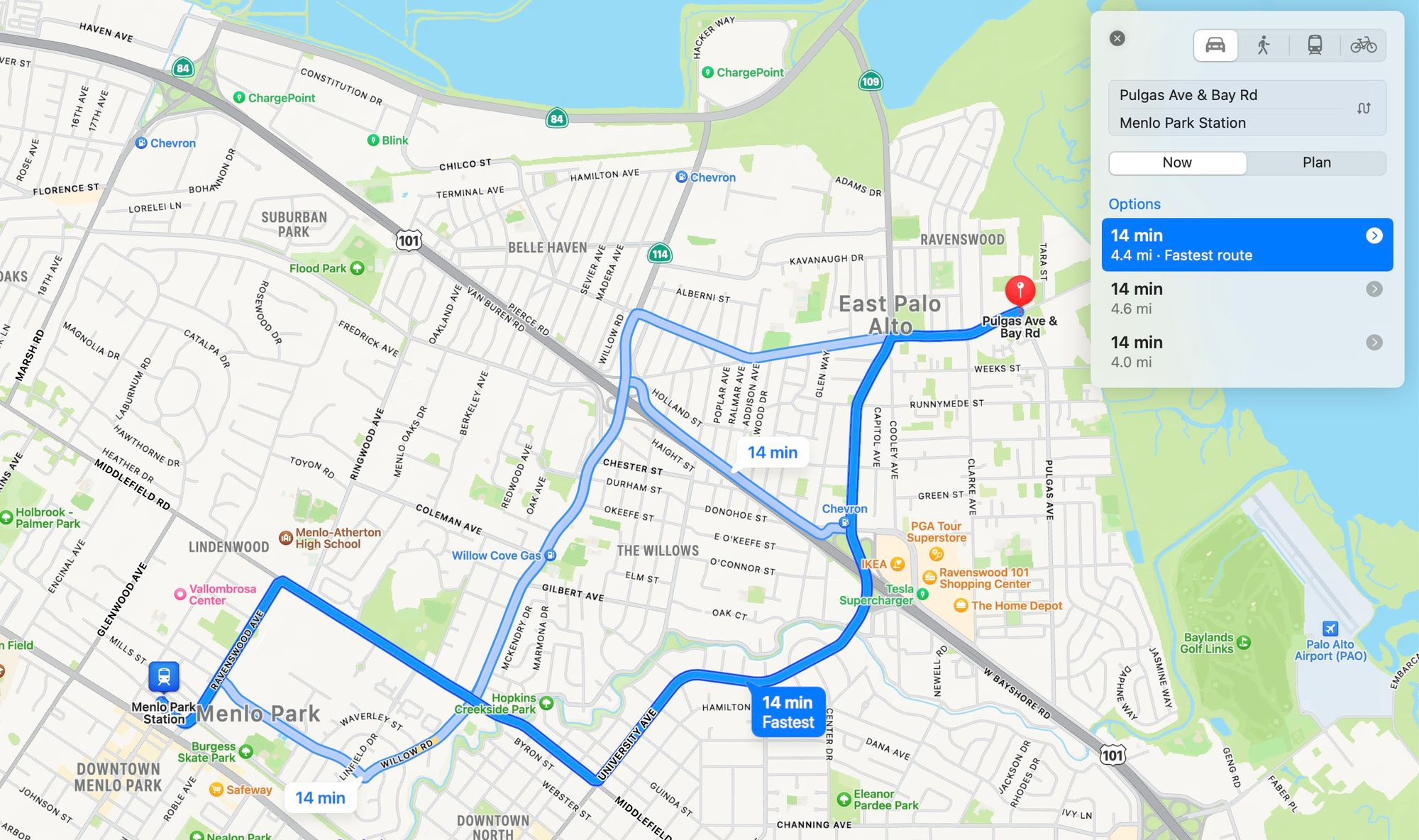 Today the bus showed up around 2 minutes late; it was scheduled for 3:44pm and arrived around 3:46pm. Route 296 seemed to move quickly and stopped at around half of the stops, where there were either people at the bus stop or people indicating that they wanted to get off. The bus was around 20% occupied. I really enjoyed looking out of the window as the bus drove, since typically when I drive down the one-lane Willow Rd after crossing Highway 101 to the south side, I do not get to enjoy the beautiful views on both sides of the road.
Finally, I got to the Menlo Park Caltrain at around 4:05pm and the train wa scheduled for 4:23pm. I have observed that it is often very difficult to line up the bus and train to arrive within 5 or 10 minutes, nor would I want to given my experience with the bus never having arrived one of the times. It would be nice to have the schedules line up within 10 minutes instead of 18 minutes total. I took some photos as I was sitting on the bench waiting for the train.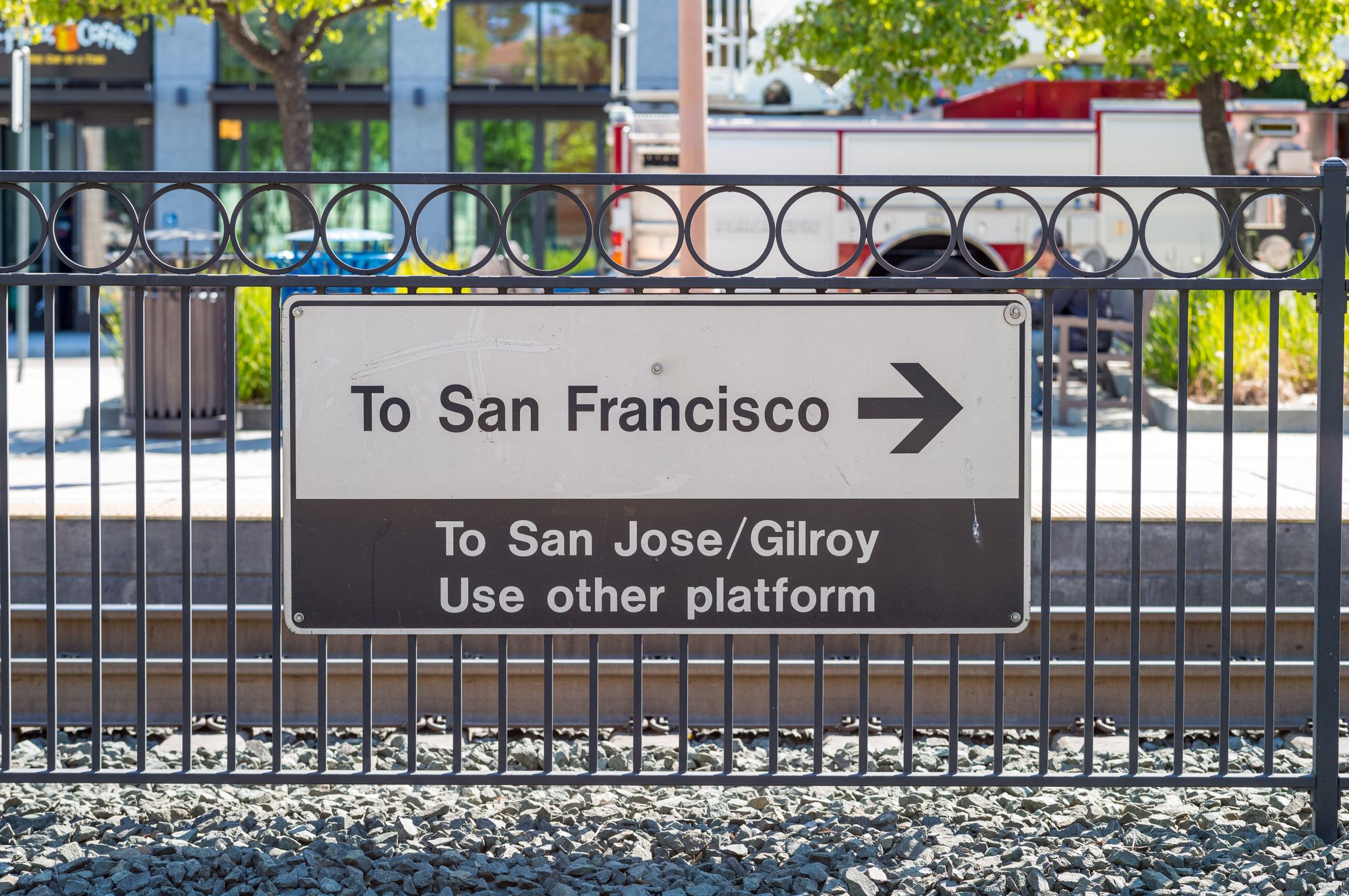 Overall, I had a good experience taking Route 296 to the Menlo Park Caltrain. It actually continues to Redwood City, but I would typically not see myself taking it that far if my goal is to get on the Caltrain since I can just get off on the closer Menlo Park station stop. Route 296 is not the only SamTrans route that serves the Ravenswood Business District to a Caltrain. There is also Route 280 which goes from Pulgas Ave & Bay Road to the Stanford Mall, but in my opinion it is not a logical route to take because of a lot of extraneous loops that it makes around Highway 101.
Worth calling out though is that Reimagine SamTrans will be streamlining Route 280 starting this summer, but it only runs every 60 - 75 minutes. Don't take my word that it is streamlined; SamTrans says on their page, "A streamlined version of Route 280 is reintroduced in the final network." Route 281 will continue operation, but again the problem for residents in the Ravenswood Business District is that it is around a 14 minute walk to get to the University Ave & Bay Road stop. I've made the walk before with luggage and would not do it again, particularly since the crosswalk light to cross University Ave takes several minutes.