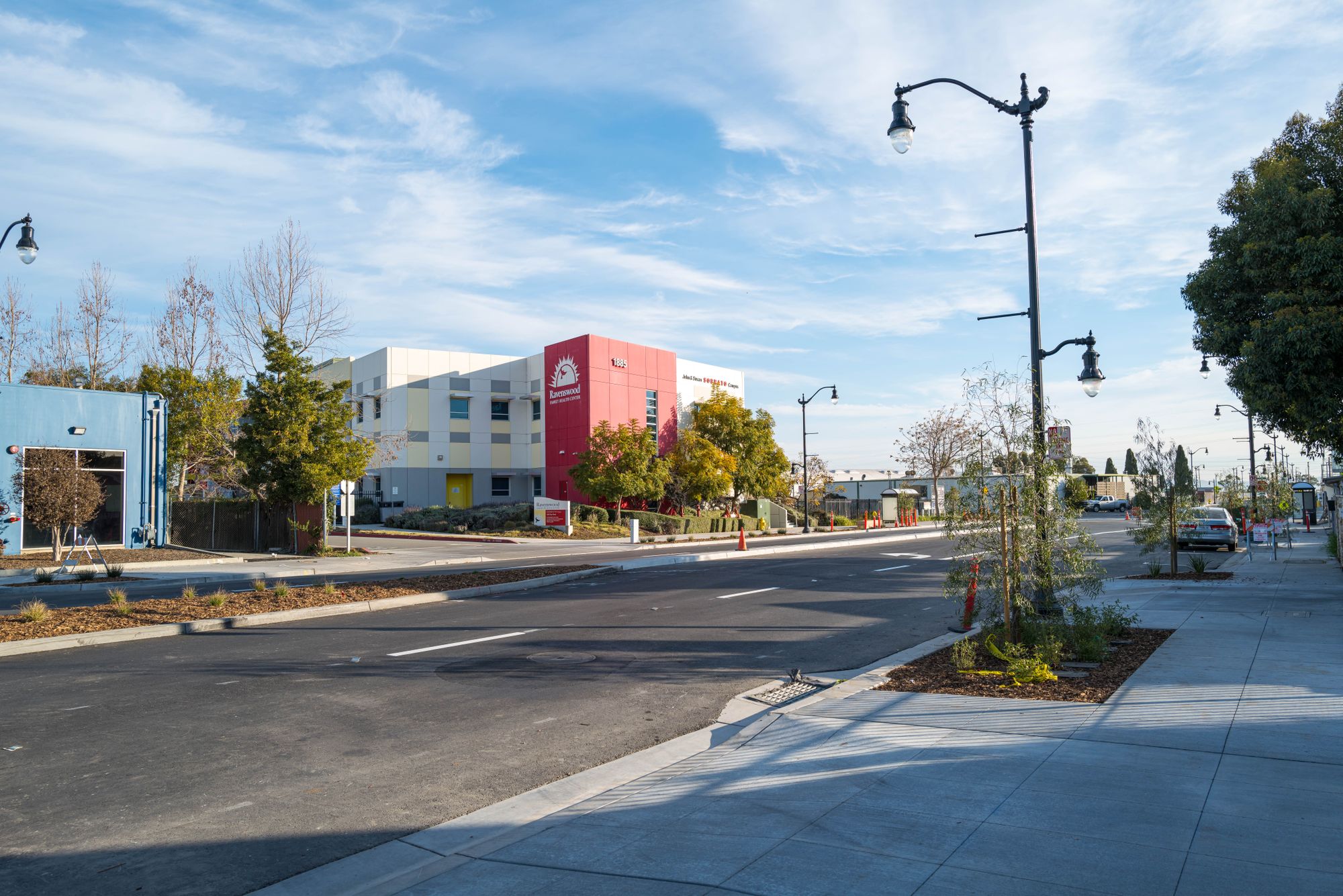 Last week, Bay Road started looking even more beautiful with the installation of new trees, benches, sidewalks, and more.
For the past 3 years, East Palo Alto has been working on the Bay Road Improvement project. The main motivation of the project has been to improve underground storm water drains, sewage lines, and water pipes that are over 50 years old in order to support the buildout of the Ravenswood Business District.
Last week, most of the trees, benches, bus signs, and striping were completed. I wanted to write a short blog post sharing photos that I took on the morning of Friday, February 18, 2022. For context, a year ago the road was full of potholes, bumps, dust, and sidewalks were in very bad condition. The road has come a long way since I took this drone video 13 months ago.